Current Golf Course Conditions
As of: April 09, 2021 10:24 am
Just an FYI, The greens are scheduled to be aerated on April 21st. 
You can now begin to double up in carts if you feel comfortable riding with your golf partner, however, you can also continue to ride as a single if you wish.
New golf tags will be necessary to play on January 1,2021. Please call Dave Porusta (603-581-3356) or Peg Gardner (518-312-6769) to purchase your membership tags.
For those who are allowed a severely handicap sticker for your golf cart, please keep in mind the 90* rule for the fairways and all carts need to be kept 10ft from the greens.
White Lines have been painted in front of the greens on the entire course. This is to reduce signage. Please, NO GOLF CARTS BEYOND THE LINE!!

Today in Arcadia Village
Cantina = ** / Siesta = *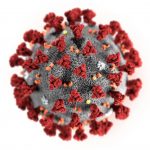 Covid-19 Information
Hello everyone, Steve Hanlon lot 592 here. Below are some handy links for official corona virus crisis information. If you feel you've come across some meaningful information from trusted sources available on the web please contact me directly at 603-845-8399 for possible inclusion in this list.
Florida's Community Coronavirus Dashboard (Updated)
Know the COVID Transmission Risks
DeSoto County Information Packet
2020 Census Information
Click here for 2020 Census Info