Current Golf Course Conditions
As of: November 30, 2020 11:50 am
All leagues will play the back 9 this week. If temperatures fall below 44* in the morning, The course will be closed. Please pay attention to the signage.
Drawing for the golf membership raffle will take place this Saturday, Dec 5th at noon. This will take place next to hole #1. Tickets remain on sale all week. See any commissioner.
The new rates for 2021 golf membership have been established as follows:
$575.00/home @ 2 persons (homeowners only)
$900.00 home @ 2 Renters ( New for 2021)
Keep in mind that the current rate of $500.00 has been held the past 2 years and also includes the 7% Sales Tax. This allows unlimited play on an executive course that is kept in terrific condition.
Golf Memberships are now being sold by all commissioners and must be placed on your Golf Bag prior to playing Jan 1, 2021. (Commissioners Names etc. posted in Clubhouse) You can also buy raffle tickets for a chance for FREE membership. Tickets are 3 for $5.00. Drawing is scheduled for Dec 5th.
White Lines have been painted in front of the greens on the entire course. This is to reduce signage. Please, NO GOLF CARTS BEYOND THE LINE!!

Today in Arcadia Village
Cantina = ** / Siesta = *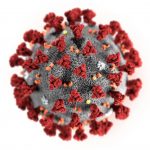 Covid-19 Information
Hello everyone, Steve Hanlon lot 592 here. Below are some handy links for official corona virus crisis information. If you feel you've come across some meaningful information from trusted sources available on the web please contact me directly at 603-845-8399 for possible inclusion in this list.
Florida's Community Coronavirus Dashboard
Know the COVID Transmission Risks (New!)
DeSoto County Information Packet
2020 Census Information
Click here for 2020 Census Info