Current Golf Course Conditions
As of: September 23, 2020 9:29 am
Fall begins this morning so lets hope that some of the rain we've been experiencing lately lets up a little. The course has seen plenty and we want to keep it open and playable. Pease pay attention to the signage as well as the soft spots. As we begin to get busier, please remember to fix your divots etc.
Golf Memberships are necessary to play as of Jan.1,2020. New rates and plans are currently being worked on. More to follow soon. Please see Peg Gardner @ lot #682 or Dave Porusta @ lot 456 if your planning to join.
White Lines have been painted in front of the greens on the entire course. This is to reduce signage. Please, NO GOLF CARTS BEYOND THE LINE!!

AV Mgmt COVID Information
We want to thank you in advance for following the Guidelines as currently written. These guidelines are temporary and follow the State and other Agency Guidelines of Social Distancing and Safety for all. We will keep you updated as guidelines change.
We have received approval from management Ron Freeman Jr. and Office Mgr. Sylvia Clay to resume all outside activity as normal while following the Health Department Guidelines of not more than 10 people per activity and respecting Social Distancing guidelines. This includes, pickleball, tennis, horseshoes and shuffleboard.
Everyone is responsible to bring their own disinfectant to be used on the equipment and your own hand sanitizer. Remember to social distance while playing these games. No, Hugs - High Five's - sharing wipe towels, drinks, etc. Have fun while staying safe!
TEMPORARY AMENITY GUIDELINES
UPDATED 8/15/2020
PICKLEBALL – TENNIS – SHUFFLEBOARD – HORSESHOES
All outdoor activities can resume as normal
ALL SPORTS PLAY & COURT USE is at YOUR OWN RISK
User is responsible for their own hand sanitization each person's own equipment sanitation
Per the State of Florida, DeSoto Health Dept. & CDC 6 foot Separation at ALL TIMES & NO GROUPS OVER 10 PEOPLE!
NO GUESTS or VISITORS – RESIDENTS ONLY - at this time (Guests/Visitors should quarantine per Florida Executive order)
All Equipment should be sanitized after each use. Players responsible for wiping down gates, benches other area after play.
Please be courteous to others waiting while amenities are limited
TEMPORARY POOL USE GUIDELINES – 8/10/2020
TEMPORARY POOL HOURS 8AM – dusk (monitored by Captains as designated by Pool Committee)
MAXIMUM OF 10 PEOPLE INSIDE POOL and 10 PEOPLE ON DECK
USE POOL is at YOUR OWN RISK
Users responsible for their own hand sanitization
Per the State of Florida, DeSoto Health Dept. & CDC 6 foot Separation at ALL TIMES is recommended for EVERYONE!
Management has placed 10 chairs, 5 loungers and 3 tables out for your use
NO GUESTS or VISITORS – RESIDENT ONLY - at this time (Guests/Visitors should quarantine per Florida Executive order)
Gates, Pool Ladder, Railings should be sprayed with Chlorinated pool water each morning, afternoon & evening (use Supplied spray bottle – Fill with pool water)
Please be courteous & limit usage if someone is waiting to use pool
Please keep in mind pools and amenities may close again if COVID-19 scenario changes in any way or Florida amends its executive orders
"A THANK YOU IN ADVANCE FOR ADHERING TO THESE GUIDELINES WHICH ARE MEANT FOR YOUR SAFETY WHILE WE DO OUR BEST TO OPEN AMENITIES UNDER CURRENT CIRCUMSTANCES".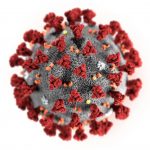 Covid-19 Information
Hello everyone, Steve Hanlon lot 592 here. Below are some handy links for official corona virus crisis information. If you feel you've come across some meaningful information from trusted sources available on the web please contact me directly at 603-845-8399 for possible inclusion in this list.
Florida's Community Coronavirus Dashboard
Know the COVID Transmission Risks (New!)
DeSoto County Information Packet
2020 Census Information
Click here for 2020 Census Info